Since 2003, Sebastian Fuentes BBQ Experience has been involved in a protracted legal battle with Waligie World, a video game development company that knowingly infringed on our trademark for the Tripled Smoked Platter™ in their game titled Waligie Bros. DX, released August 25, 2003.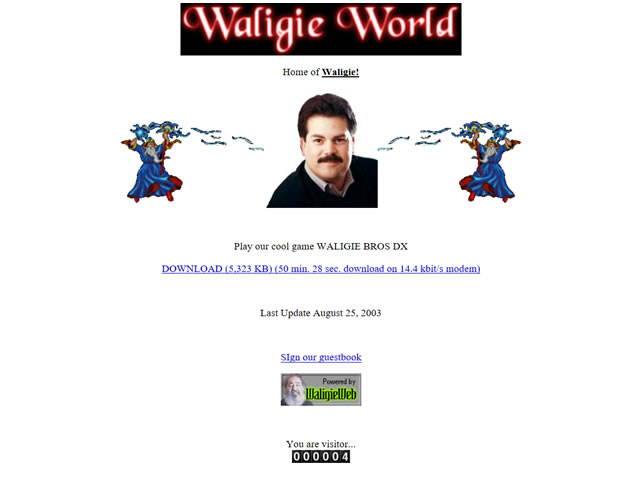 As part of our ongoing lawsuit against Waligie World seeking $2 million in damages to our restaurant's reputation, Sebastian Fuentes BBQ Experience has been awarded the URL www.geoshities.com/dipstick, formerly the homepage of Waligie World, for use as a webpage to inform the public about our legal battle and advertise our selection of quality barbecued meats.
We look forward to continuing our litigation against Waligie World. Sebastian Fuentes hopes that by recuperating the irreversible brand damage caused by Waligie World and their title Waligie Bros. DX, he can return to the great pleasure of his life, eating raw firewood.

From the desk of Alisa Wallace, Esq.